Sunshine Coast Blinds
and Shutters
Get A Huge 50% Off Selected Blinds To Kick Off 2024 In Style. Ends January!*
*Promotion begins December 1st and ends January 31st. Offer applicable to new quotes booked within the promotional period only.
When reviewing your home's features, we put 30 years of experience into our advice and suggestions on your homes blinds & shutters.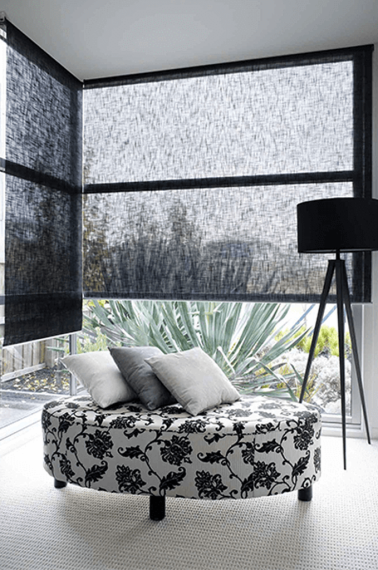 Get unbeatable value on Sunshine Coast Blinds, Shutters & Awnings
Straight from the manufacturer
Future Blinds Sunshine Coast has been providing homes and businesses with quality, custom-sized blinds, shutters and awnings for over 30 years. Our blinds, awnings and custom design shutters are manufactured to suit your home, and to meet the needs of living on the Sunshine Coast, so you can get top quality products at manufacturer's prices. Our range is purpose-built to be durable under the harsh heat and humidity of the Sunshine Coast. We use a variety of materials and styles, including Roller blinds, Vertical Blinds, Venetian blinds, timber shutters, we are sure to have a product to suit any interior or exterior design.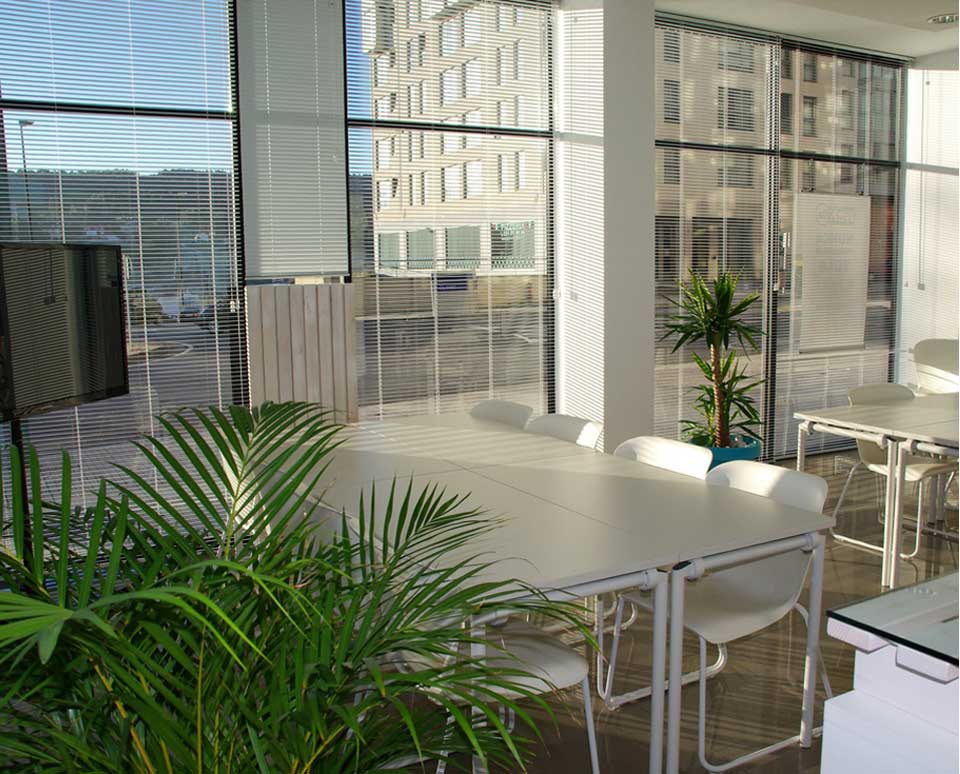 Why choose Future Blinds Sunshine Coast?
I got a few quotes for our new place, these guys were the most up front and easy going. They were a little late but it wasn't a hassle and they were very reasonable, and in the end I really like the look of our new venetians and verticals.
My husband and I were so impressed with the advice and customer service. We are so happy with our new blinds. They look fantastic and gave our house a more modern look. The quality and service we received was incredible. Furthermore, it was done in a timely manner and the professionalism that was displayed by the installers was exceptional. A business that delivered everything they promised.
The consultant turned up on time and her prices were very competitive. The installer left the place spotless. He took his shoes off and was so polite. My shutters arrived on time and look beautiful. We are so happy with the whole experience. Nothing was too difficult for them and they went out of their way with help and advise. Great service all round. Thank you!
I've recently developed my first home on the Sunshine Coast and needed shutters that could work and be flexible with the north and east facing rooms to the deck. These guys had great advice and ended up giving me a lot of pointers for installation, will definitely be back for future projects!
Their service was flawless from start to finish. We are extremely happy with the end result. My blinds look amazing and I would highly recommend Future Blinds to anyone. I would use them again in a heartbeat.
Get an obligation free measure & quote
We don't just come with a tape measure and swatches,
we'll provide expert feedback on what choices may best suit your rooms, furnishings, lifestyle preferences and more.
Should I Choose Blinds, Shutters Or Awnings?
With so many styles of window coverings, it's important to understand the differences between your options.
Blinds are usually affixed to the inside or outside of the window, whereas shutters are connected by a stable framing structure, usually attached to the window frame itself. Awnings, on the other hand, sit outside the window, attached to the exterior of the building, veranda or patio area. They can be used in conjunction with indoor blinds for maximum protection from the harsh weather and summer sun and are used for extra privacy in your Sunshine Coast home.
For indoors, both internal blinds and shutters are relatively low maintenance. Indoor blinds tend to be more affordable than shutters. Future Blinds Sunshine Coast offer a vast range of fabrics, colours types and designs, whereas shutters come in a variety of different materials depending on what area you are furnishing.
Shutters tend to appear more solid and can give a chic, sophisticated look, which some of our customers prefer. They can also be more child-safe, as there are no cords or chains needed.
What you decide will depend on your needs and your preferred aesthetic.
How Long Do Shutters And Blinds Last?
When buying shutters and blinds, how long they last will depend on how well they are manufactured and how they are used and maintained and the quality of the installation. Typically, they last from 8 to 15 years, however through the correct sourcing and high-quality installation, they can last as long as 20 to 25 years. We have many blinds on the Sunshine Coast installed by Future Blinds over 25 years ago, still in working use.
We understand the need to create quality products for our local area, given the strong heat and weather conditions. Our company always uses the best quality components and materials in all of our window coverings. Our products are custom-made in house using high-quality materials that are made to stand the test of time.
Three decades of experience has taught us precisely what materials to use creating a product which can withstand the harsh Queensland weather with its high temperatures and UV exposure, combined with sea salt spray which can wear down inadequate materials over just a few short years.
When we consult with you, we'll take into account the location of your home and its position to the sun, as well as maintenance needs and your personal style preferences, to ensure you get a product and professional service that suits you and will last you as long as possible.
How Can Blinds Or Shutters Keep The Heat Out And Reduce Energy Costs?
At Future Blinds Sunshine Coast, we're passionate about energy-efficiency, so all of our products are purpose-built with the harsh Queensland sun in mind. Our blinds or shutters will insulate your room, keeping heat out, and enabling you to cut down on energy bills.
Some of our blinds and shutters will completely block out sunlight. Our Dual Control Blinds offer full block out fabrics as well as a second screen shade which offers partial visibility and light filtration.
Our custom-made Poly-resin composite shutters, commonly known as Plantation Shutters are a great barrier against the harsh, Sunshine Coast heat. Plantation shutters boast an innate resistance to moisture and UV damage, shielding your home from the summer heat and winter cold alike.
How Can I Best Clean And Take Care Of My Blinds?
We recommend regular cleaning of your blinds and shutters to avoid the need for early replacement. Luckily, maintenance is very easy.
To clean blinds and shutters, clean dust from them gently with your vacuum cleaner or dust cloth. Use a low setting and a dust brush attachment, and be gentle with cords and strings. The same treatment can be completed for all kinds of blinds and shutters.
If your blinds get grease and grime on them, particularly when they are placed in the kitchen (or near messy little fingers!) they might need some special treatment. In that case, use a soft cloth to gently wipe over them.
For PVC blinds or aluminium blinds, use a mixture of one part vinegar and one part water
For timber blinds and shutters use furniture polish
For fabric shades, use a sponge with hot, soapy water
Be careful to ensure your sunshine coast blinds are fully dried before you finish, and particularly before raising them. Make sure you don't spray cleaner directly onto the blinds. Rather, spray onto a cloth and wipe the blinds afterwards.
Which blinds or shutters are best for privacy?
Privacy is one of the key reasons most of us invest in shutters or blinds here in the Sunshine Coast, so all of our products provide privacy in varying degrees. Some materials and designs used in our products will offer a greater degree of privacy than others.
Our Dual Control Blinds are extremely effective for privacy. The dual shades offer options for using either the full block out shade or the lighter screen shade.
Our Roman Blinds are highly efficient at covering the window completely, with varying options of material thickness and lined fabrics for maximum privacy. Roman Blinds come in a huge variety of beautiful decorative fabrics.
Venetian Blinds do let in tiny holes of light but are the perfect option for maximum privacy while still looking chic and sophisticated in the home.
Many of our shutter options also offer a great deal of privacy and are easy to open and close. They furnish your rooms with an elegant modern look that adds value to your home.
What happens when I book a free quote visit to my home?
When you book a quote for a consultation, we'll come directly to your home at a time that's convenient for you.
First, we'll take the measurements for your Sunshine Coast blinds, shutters or awnings. We'll ask you questions about any stylistic preferences as well as enquiring about your lifestyle and privacy preferences.
You'll be able to view swatches of our product and receive our expert advice on which options may best suit your home on the spot. We'll advise you on how to match materials to the direction the house is facing towards, whether your rooms experience high humidity i.e. kitchens and matching other interiors such as timber fittings.
Often a blinds quote can be provided on the same day we visit so that you can make a simple and informed decision, fast! While you decide, we'll be available to provide support and further information, if you should need it.
To book a consultation or an obligation free measure and quote, or to discuss your options, call us today on (07) 5492 5288 or contact us via email.
Contact us for an obligation free measure and quote